Hello Rochester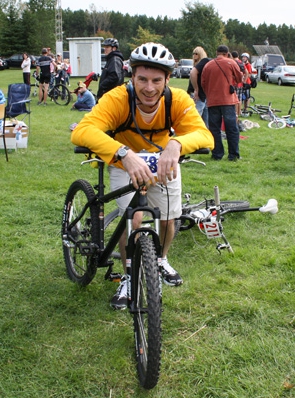 I also ride bikes.

Welcome to my website!
I am an independent squash coach, aka. John 'coach' Walsh.
I am based out of the Harro East Athletic Club. Harro East Athletic Club (located downtown at 400 Andrews Street Map), and I am also availabe for coaching/training session at other locations around Rochester (URMC and UofR River Campus).
I moved here from the UK at the end of 2009 and was very keen to get involved in the squash community here in Rochester. I've been working mostly to develop juniors and have a web site dedicated to that - SquashRocs.
My approach to squash is based on my experience from the UK, so I try to make squash fun, open, inclusive, accessable and affordable by all.
Please feel free to call me anytime about organising any training sessions. I may also be available at quite short notice, the same day or even within the hour - just try me.
I was given my nickname of 'coach' while I was at the University of Reading (UK) because I coached lacrosse, basketball, windsurfing, field hockey, skiing and squash (not to mention driving). After being called 'John Coach' for several years, quite a few people even thought this was my real name!
Sadly not, but I do enjoy coaching people.
Looking forward to seeing you on court.
Yours,
John 'coach'.