Hello Rochester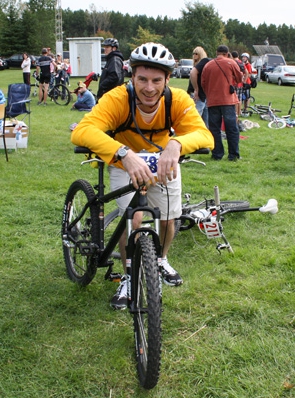 I also ride bikes.

Welcome to my website!
Now Rochester, New York, has its own squash coach - John 'coach' Walsh.
Having moved from the UK at the end of 2009, I was very keen to get involved in the squash community here in Rochester and have been lucky enough to get a position teaching squash at the Midtown Athletic Club.
Although I am based at the Midtown Athletic Club, I am also availabe for training session around Rochester. Please feel free to call me anytime about organising any training sessions. I may also be available at quite short notice, the same day or even within the hour - just try me.
I was given my nickname of 'coach' while I was at the University of Reading (UK) because I coached lacrosse, basketball, windsurfing, field hockey, skiing and squash (not to mention driving). After being called 'John Coach' for several years, quite a few people even thought this was my real name!
Sadly not, but I do enjoy coaching people.
Looking forward to seeing you on court.
Yours,
John 'coach'.